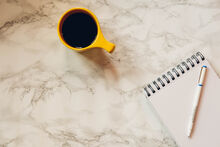 Professional growth and development helps keep workers engaged and growing. Investing in employees' professional growth can help employers add new skills to their company and retain workers, and workers investing in their own professional development can help themselves build skills and plan their next moves.
Importance of
Resources
How to Develop a Coffee Training Program Parts 1-4
Events
Ad blocker interference detected!
Wikia is a free-to-use site that makes money from advertising. We have a modified experience for viewers using ad blockers

Wikia is not accessible if you've made further modifications. Remove the custom ad blocker rule(s) and the page will load as expected.